Home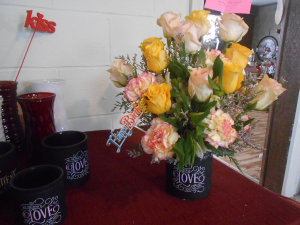 No Red Please!
Start with the freshest of flowers, then Mix them up! Include lots of Beautiful Rosa-Prima Colorful Roses.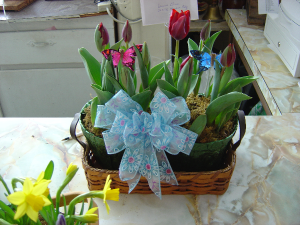 Double basket of Tulips or Hyacinths pots
Select price 1 for 2 tulip pots, price 2 for 2 hyacinth, price 3 for one of each!
Malaga Greenhouse is Owned and Operated by Joan and Stan.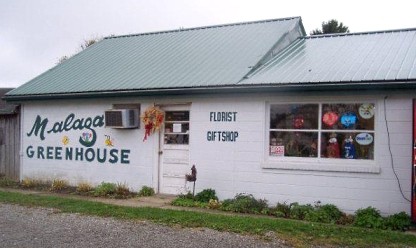 We are a Year-Round Greenhouse, Flower Shop and Gift Shop.