Home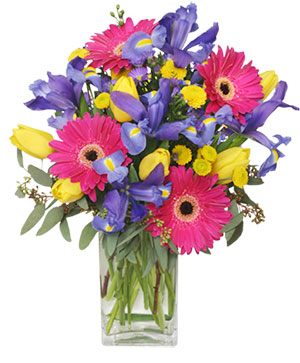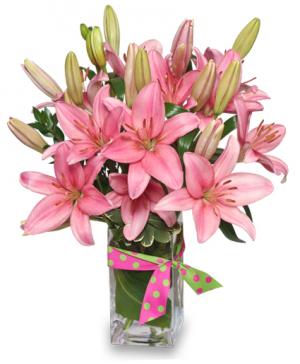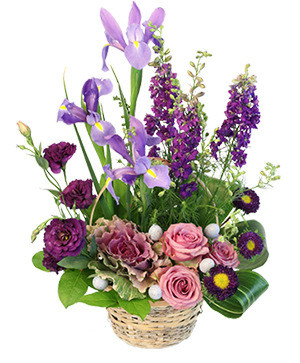 Spring's Treasure
Basket Arrangement
Have you been searching far and wide for a treasure trove of flowers? Look no further! Spring's Treasure is a basket of stately purple flowers and includes roses, iris, lisianthus, and larkspur. Delicate decorative eggs complete the look making it perfect for Spring, Easter, and more.
More Info
Why Malaga Garden Center?
High Quality Flowers!
FREE Labor!
FRESH Flowers!
UNIQUE Gifts!
LIFE: Purification: Most of our vases have water with purification essential oil to help prolong the life of your flowers! This is a free service to you!of the two! Flowers just make people happy and they are good for you as well!!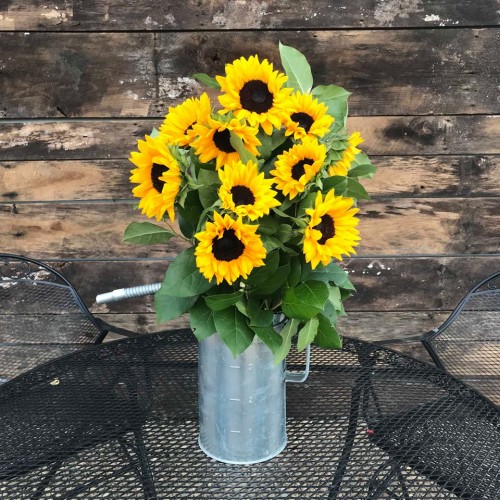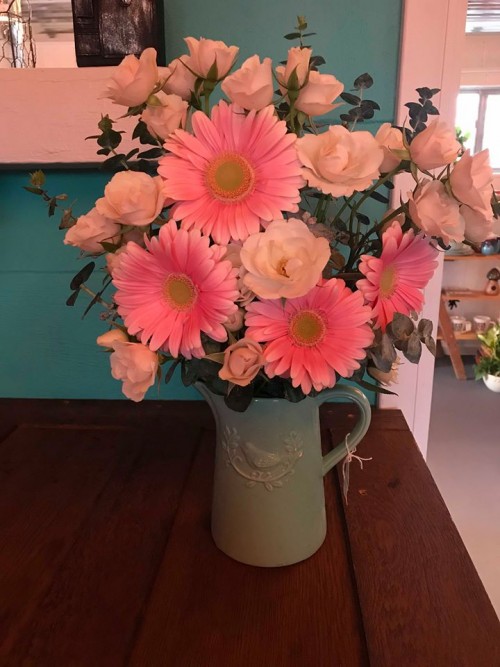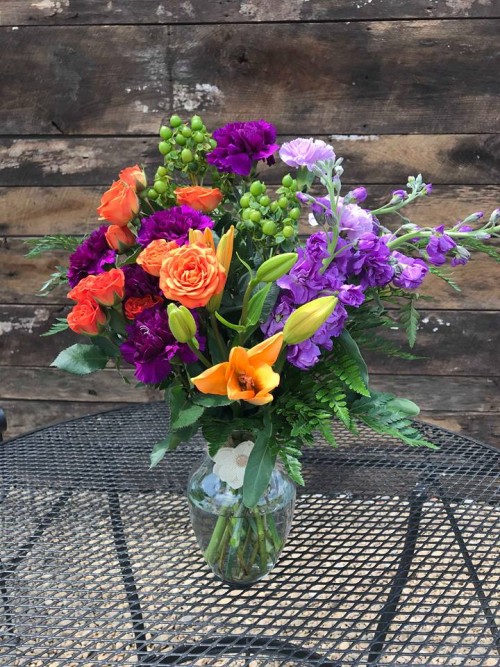 Pricing details:
Delivery: $1 per mile from the shop (51441 State Rt 800 Jerusalem)
Vases: Standard vase included, vase/planter upgrades available price depends on vase.
Standard pick and small card included.
Add ons:
Special occasion pick $.50
Mylar balloon (filled) $3.50
Stuffed animal $10
Bow $2
Greeting card $3.50
Vase embellishment $.50 each