Sympathy Flowers
We at Malaga Garden Center have a wide selection of Items to Express Your Sympathy. Fresh Flower Cemetary Arrangements, Fresh Flower Take home Arrangements, Easel Sprays, Casket Sprays, Wreaths or Keepsake Gifts. We have options that fit all budgets. On these pages are just a few of our most popular selections. Call us at 740-472-1116 and we will be happy to choose the perfect expression of your thoughts.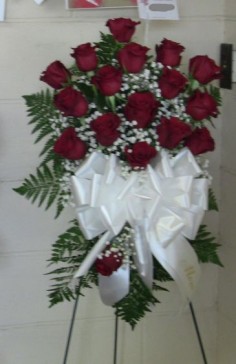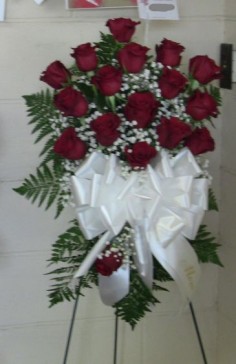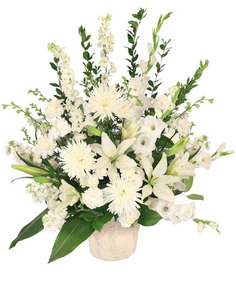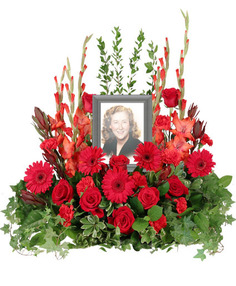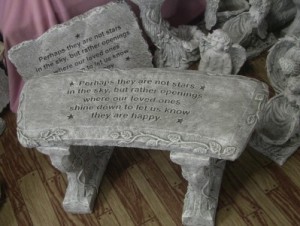 Stars Concrete Bench or plaque
Bench - $110.00 Plaque - $65.00 Includes a silk spray to attach Sympathy card to.